Correctly such a belt will be an excellent addition to the image and will help emphasize the uniqueness of each woman. The article provides tips to help you choose fashionable women's belts, taking into account the features of the figure and preferences.
A belt is an integral part of any wardrobe, but it can both complement the image and spoil it. This year, the belt is the main trend thing that any fashionista should have. The fashion of the new season offers a variety of options, so every woman can choose the right belt that emphasizes her style and completes her look. For example, narrow leather women's belts are very popular this season, there are many ways to wear such a belt. With all the variety of belts, it is necessary to choose only high-quality models made of genuine leather.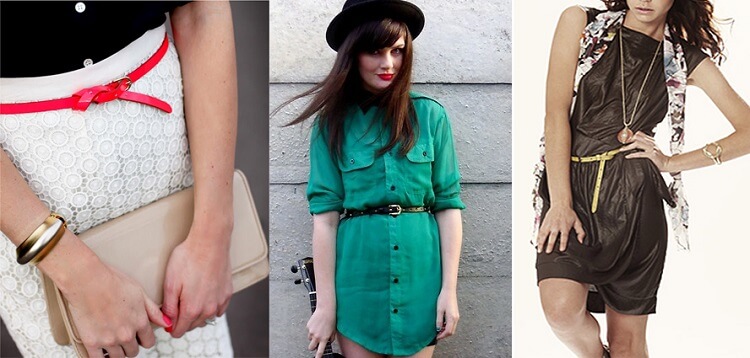 Consider in detail the most popular fashionable women's belts of this season.
Belts in men's classic style
Men's belts are becoming more and more popular with designers who suggest wearing them with feminine floral dresses, mixing several styles in one. Such a belt will emphasize the fragility of a woman and complement a sophisticated image. When choosing a belt in a men's style, preference should be given to restrained tones.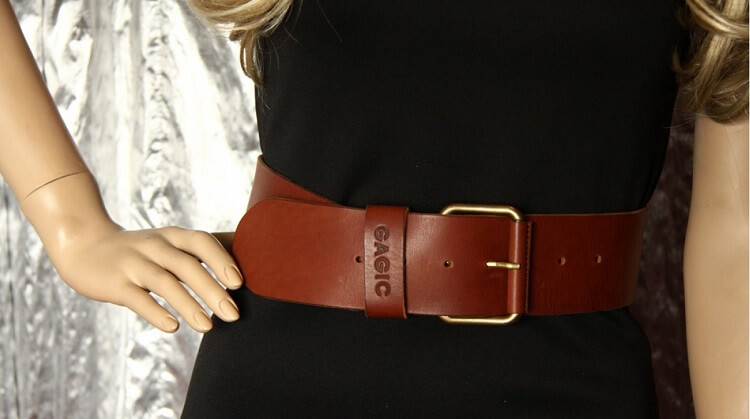 Wide belts resembling a corset
Belts can be complemented with lacing, leather straps, which are recommended to be worn with dresses made of wool, gabardine or sweaters. This belt will help to create an urban chic look and effectively emphasize the waist. However, it must be remembered that it is better to wear a wide belt only for slender ladies, since it is very difficult to improve the silhouette with it.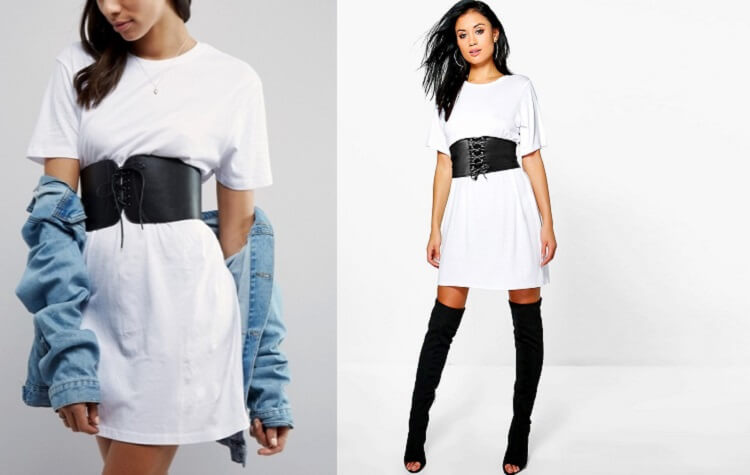 Long genuine leather belt
Such a belt is worn, fastened with a buckle and knotted with a ponytail from left to right. Designers recommend wearing it with trousers that sit well on the hips or with a pencil skirt. Such a belt will look good complete with a draped blouse, tunic, dress. You can tie it at the waist or at the hip line, making a slight overlap. A long belt will make the image elegant and sophisticated.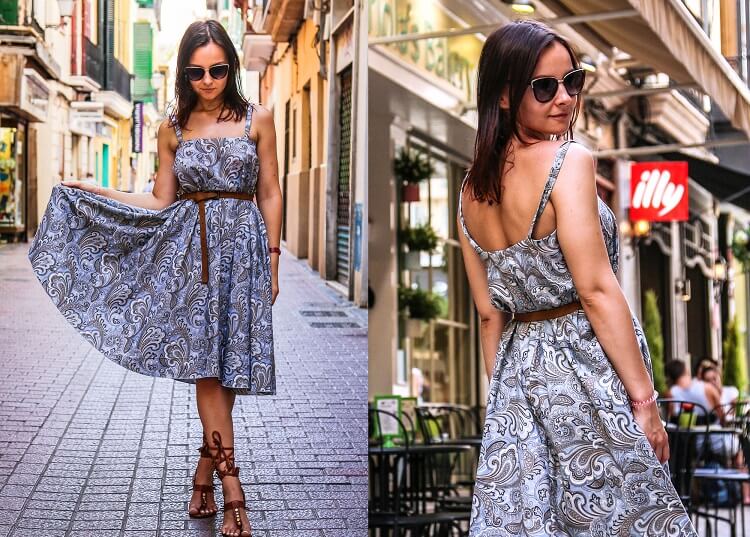 Ethnic style belt in bright exotic colors
Turquoise, pink, orange belts with ethnic print are in fashion, as well as perforated lace leather belts with a large brooch-like buckle. Such models are most suitable for denim clothing.
Cowboy belts in black or brown distressed leather with a metal-look finish
Such models are well suited to classic clothes, making the image complete and interesting. You should not wear such belts with jeans, as the image can turn out to be boring.
Elastic belt
Such a belt is best worn with a blouse loose or tucked into the belt, while the color of the belt should be the same as the color of the skirt or trousers. An elasticated belt will look good with flared trousers or a skirt, making the look feminine and elegant. It should be borne in mind that such a belt should be worn by slender girls, otherwise the image will turn out to be ridiculous, emphasizing extra pounds at the waist.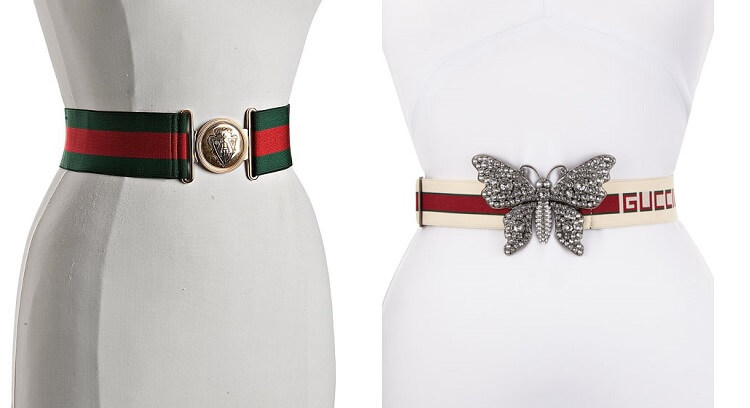 Reptile leather belts with brutal buckles
Such accessories will look good with feminine dresses and blouses. The color can be in the tone of the dress or contrasting, depending on the situation and mood.
Don't be afraid to experiment and try on new looks. With the help of a belt, you can make the image more harmonious and complete.
170 views
PS If you liked the article, please press the buttons of social networks.